KeyScan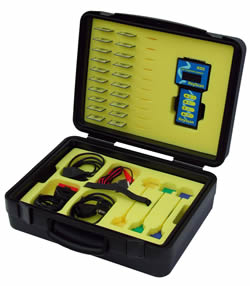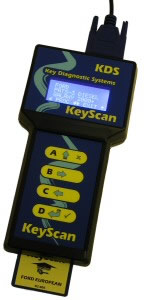 KeyScan Automotive Locksmith Tool
The KeyScan product is an electronic handheld diagnostic tool used for interrogating, diagnosing and programming the electronic systems in modern vehicles.
The unit simply plugs into the diagnostic socket found on the vehicle and can program/erase/remove keys and remotes, perform diagnostic functions on the vehicles immobiliser systems, show status of certain components and inputs.
We also offer specialist software that runs on the unit. *please contact us for details.
All major vehicle manufacturers covered
Powered from the vehicle
Shows errors & faults found on systems after work is complete.
Updatable using a PC
For more details please
contact us
directly.