KeyScan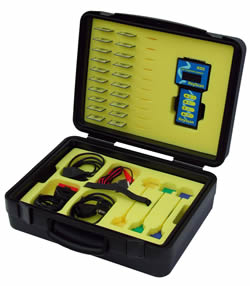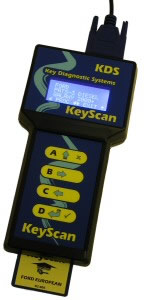 KeyScan Automotive Locksmith Tool
The KeyScan product was originally Designed for a company specialising in products and services for automotive locksmiths.
The product is a hand held piece of diagnostic equipment, used for fault finding and programming keys into the automotive systems found on most modern vehicles, the unit connects directly to the diagnostic socket on the vehicle and can the communicate with its various computers.
OEM Project areas and services handled by Nyquist Solutions

Electronics hardware design
Our electronic engineering team handled the design and development of the KeyScan hardware platform
PCB Design
The KeyScan PCB was designed in house, by our experienced electronics engineers
PCB Manufacture
The PCB manufacturing process was handled off site, with a short turn around time.
PCB Assembly and Population
PCBs were assembled and built using advanced pick and place equipment.
Final Assembly and Test

All of the final assembly of the units was done in house
Testing of each of the units before shipping was achieved using bespoke in house test equipment
Enclosure Modifications
An off the shelf enclosure was chosen to keep initial costs down, these were modified to our specification.
Label and Keypad Design
The handset labels and keypad graphics were all in house designed, to give a unique fresh look to the product.
Case and Foam Inserts
The case and foam was a bespoke design to complement the KeyScan handset and equipment
Harness Assembly
Each harness and adapter was assembled by our very experienced production staff 
Application Firmware
We provided both the basic operating system firmware and also the application software was programmed on to the relevant memory card.
PC Update Tools and Software
We developed development tools for internal use and customer software that  allows the user to update their handset and application cards in the field.
Marketing Material
The designs for marketing materials were provided by Nyquist, product photography, logo design and authoring of the material were all done in house.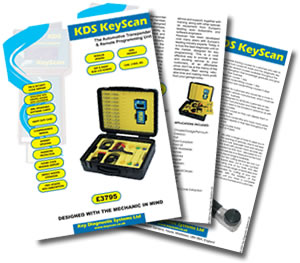 Website
We developed a product specific website for the KeyScan, this was the main online site for sales & marketing of the KeyScan equipment.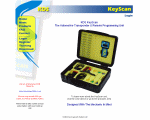 Training
Product training for both sales and customers were provided by Nyquist Solutions
Product Support
After sales support & replacement parts were handled by our own team