Consultancy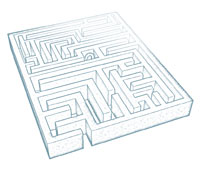 It is important that you can talk to someone about your various business IT needs and we are here to listen. We can offer a wide range of advice on many aspects of your business all you need to do is give us a call or drop us an email and will are always happy to help.
Just want some advice of an IT nature then we are more than happy to help. We are not interested in the hard sell, we pride ourselves on honest advice even if that means you don't need to be purchasing equipment or software, we want you to come back to us in the future so you can trust in us to advise you well.
Network Design
Moving Premises? Moved premises? New IT Systems? To enable you to run an effective network it needs planning so you can always scale up and improve/upgrade in the future. Our wide knowledge of systems and networks will give you the best advice for your particular requirement and provisions for the future if required.
System Design
If you are just starting to think about IT for your business or wanting to upgrade from older technology then speak to us. We will asses your business and give you a breakdown of what we think you require to run an efficient trouble free IT system. We can also offer training and equipment at sensible, realistic prices. With a genuine interest in your business all our advice is impartial and we furnish you with all the required documentation to enable you to get quotes from anywhere in the knowledge you have all the required specifications to get what you need.
Security
Network and systems security is high on the list of IT requirements these days. If you have sensitive information or business critical data which would be an advantage for someone else then you need to look after this data so you always retain your advantage in the business you are in. With internet connectivity more common place in every environment the greater the opportunity for you or your employees to leave security holes that can be exploited, we can help you to plug these holes and to advise you how to ensure total security for the future.